Happy Hearts Day! Still have no gift for your loved ones or, more importantly, for yourself? Worry not. We have all the exciting deals you can avail of during the realme PayDay Sale that starts at midnight.
Enjoy up to PhP6,000 OFF on your favorite realme gadgets. Get ready to add to cart our favorite smartphones and TechLife products this February 15. Make sure to buy them via the realme Official Store on Shopee and on Lazada to enjoy special deals and discounts.
realme PayDay Sale on Shopee
Fast rising tech brand realme will join the the Shopee Feb15 Payday Sale. During the realme PayDay Sale, some of their most in demand products will be available at discounted prices.
realme C Series on Sale
realme's reliable and affordable C series smartphones will be on sale.
The realme C25Y 4GB+128GB will be on sale for only PhP8,490. Meanwhile, the realme C21-Y may be checked out for only PhP5,990. These are both at PhP500 off their suggested retail prices (SRP).
Get the C25Y at this LINK and the C21-Y at this LINK.
realme TechLife AIoT
The ever reliable relame Cobble Bluetooth Speaker is on the list of items on sale. Get it for only PhP990. Finally, get the realme Buds Wireless 2 Neo for only PhP1,140.
Add them to your cart now and check out at midnight: Cobble Speaker HERE and Buds Wireless 2 Neo HERE.
Related Post: More realme!
Lazada Sulit Sweldo
More realme products are on sale starting midnight during the Lazada Sulit Sweldo Sale.
realme 8i and Pad
Buy the #InfinitelySmooth realme 8i 6GB+128GB at PhP10,989.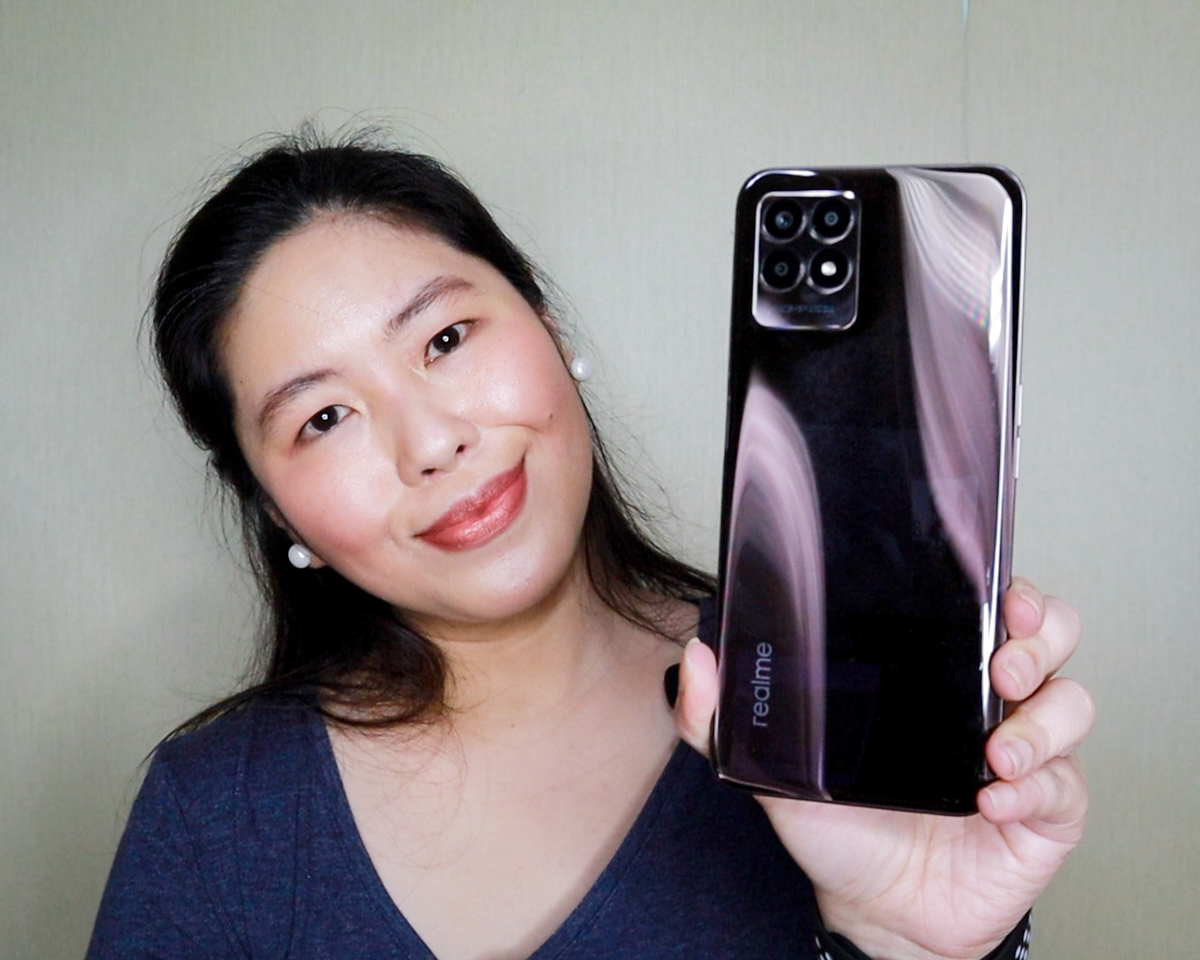 That is PhP1,000 off SRP. Buy it here.
And the realme Pad 4GB+64GB is available with PhP2,000 off SRP. Get it for only PhP12,990. Get it at this link.
TechLife at Home
Make your home life better with the realme TechLife Handheld Vacuum. Buy it for only PhP5,990. That is PhP3,000 off SRP. Add to cart here.
And last, but definitely not least, enjoy an exclusive offer on Lazada. The realme Smart TV 4K 50″ will be available starting February 15. It has a 4K UHD display with Cinematic Picture by Dolby Vision. Enjoy your home theatre experience with an enhanced immersive overall picture quality on a 50″ screen. This is complemented by Cinematic Surround Sound with Dolby Atmos.
Get the realme Smart TV 4k 50″ for an introductory price of only PhP19,990. That is PhP6,000 of the SRP of PhP25,990. Get it only from the realme Official Store on Lazada at this link.
My Top realme PayDay Sale Picks
Before you add to cart, check out some of my Unboxing videos and know my first impressions of realme gadgets.
My top picks among these month's discounted items are the realme 8i and the realme Cobble Bluetooth Speaker.
I currently use the realme 8i for streaming videos and for playing MLBB, as well. This smartphone is reliable. Streaming and gaming experiences are seamless. And the unit has a long-lasting battery and capable of fast charging. So yes, definitely get it if you need a good phone for entertainment and gaming purposes.
Meanwhile, I super love the realme Cobble Bluetooth Speaker for streaming my favorite Spotify playlists. The sound is clear and powerful. Plus, it is lightweight and handy. Add to cart at this link.
And it is not on the list but I would also recommend the realme Robot Vacuum. I currently use it for weekly vacuuming of our ground floor. And it is amazing. Maps out really well and cleans up quickly. Get it at PhP3,000 off SRP. Buy it for only P13,990 at this LINK.
PayDay Sale Tips
Ready to add to cart? Here are more tips and info to make sure you enjoy more savings.
First, browse. Research. Read reviews from reputable sources.
Second, make sure to buy only from the Official Stores. Links here: realme Shopee Store and realme Lazada Store. Or from authorized outlets and distributors. Add to cart ASAP because I am sure these will be sold out fast.
Third, claim and use Free Shipping Vouchers and other vouchers. Get your vouchers from HERE.
Fourth, make sure to browse the Flash Sale section. Your target items might be on special flash sales throughout the day.
Lastly, CHECK OUT at midgnight. Again, these will sell out fast. So make sure to click and check out right away. Pre-load your Shopee Pay or clear your SPayLater early, if necessary.
Like the realme Facebook Page at fb.com/realmePhilippines for more information. Follow them on Instagram @realmePhilippines and on Twitter @realme_Ph for updates. Check out the realme Flagship Store at Lazada at this LINK and at Shopee at this LINK.
Subscribe to my Youtube channel at youtube.com/DiyosaLifeTV for unboxing videos of smartphones and gadgets. And follow me on social media fb.com/DiyosaBlogger on Facebook, @riajosedavao on Instagram, and @riajose on Twitter for updates on new gadgets, tech news, sale alerts, and more.