Looking for a new way to listen to music? Get a realme Cobble Speaker. It is realme's new sleek Bluetooth Speaker that promises to be a Pure Bass Powerhouse.
I, for one, is excited to unbox and use my realme Cobble Bluetooth Speaker. Wait for my unboxing and review.
realme Cobble Speaker Features
Meanwhile, check out what it has to offer.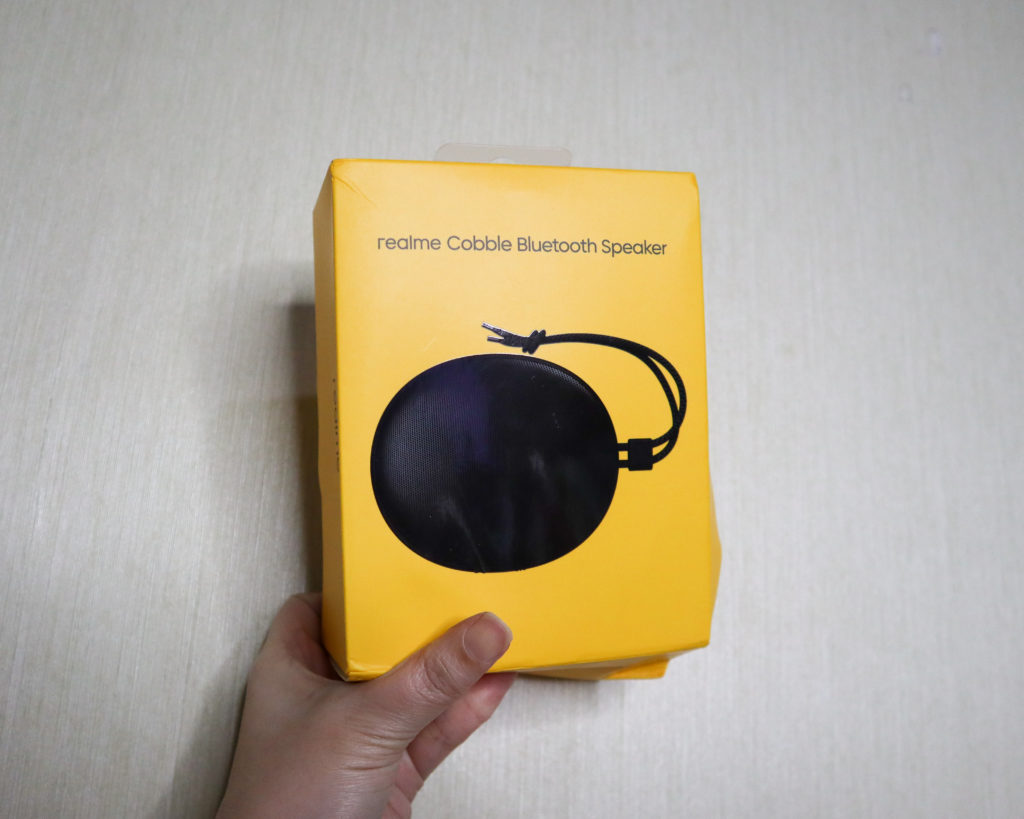 Here is a rundown of its features:
5W Dynamic Bass Boost Driver
Extra Bass Radiator
3 EQ Presets
9 Hours Long Playback
88ms Super Low Latency
Stereo Pairing
IPX5 Water Resistant
Related Post: More realme!
Pure Bass Powerhouse
The realme Cobble Bluetooth Speaker has a 5W Dynamic Bass Boost Driver. You are sure to enjoy clear music, even when you bring it outdoors. It supports high loudness under a variety of audio frequencies.
The Bass Boost+ audio technology of realme bluetooth buds and earphones are now in the speaker. It has a passive radiator to create the bass effect that I love.
Fun Listening Experience
To make your listening experience even better, you can connect and control your speaker via the realme Link app.
You may pair two realme Cobble Bluetooth Speakers for a better audio experience. Gotta get me another Cobble Speaker soon.
And you can choose from three equalizer presets: Bass, Dynamic, and Bright. You may configure this via the realme Link app. So you can enjoy music the way you want it.
Limitless Listening with realme Cobble
Its promise of a powerful and fun listening experience is made better with 9 hours of long playback. realme Cobble has a 1500mAh battery.
And you can enjoy its powerful bass and other features even when gaming because it has a game mode perfect for gaming or watching movies. It has ultra-low latency reaching 88ms.
You may enjoy its features and long battery life even outdoors. It is IPX5 water resistant which means it is safe from water splashes, wind, and usual wear and tear.
The realme Cobble Speaker is sleek, compact, and light. It weighs only 200 grams. It is available in Metal Black and in Electric Blue.
Cobble Speaker Price
This exciting new realme portable speaker is now available for only PhP1,590. Add it to your cart and check out today, during the 8.8 Sale to get it at a special price of only PhP1,190.
Buy the new Cobble Bluetooth Speaker and other exciting new products and special discounts from realme at their SHOPEE STORE at this LINK and the realme Flagship Store at Lazada at this LINK.
Like the realme Facebook Page at fb.com/realmePhilippines for more information. Follow them on Instagram @realmePhilippines and on Twitter @realme_Ph for updates. Check out the realme Flagship Store at Lazada at this LINK and at Shopee at this LINK.
Subscribe to my Youtube channel at youtube.com/DiyosaLifeTV for unboxing videos of smartphones and gadgets. And follow me on social media fb.com/DiyosaBlogger on Facebook, @riajosedavao on Instagram, and @riajose on Twitter for updates on new gadgets, tech news, sale alerts, and more.