10.10 PayMaya Cashback Deals
It's almost 10.10. And you know what that means… discounts, sales, and promos online. And offline. You get to enjoy shopping even more because you get cashback when you shop with PayMaya. Check out all the 10.10 PayMaya Cashback deals you can enjoy.
This October, you can get as much as PhP3,000 in cashback for all your purchases. Whether you prefer shopping online or in malls and stores, you get cashback.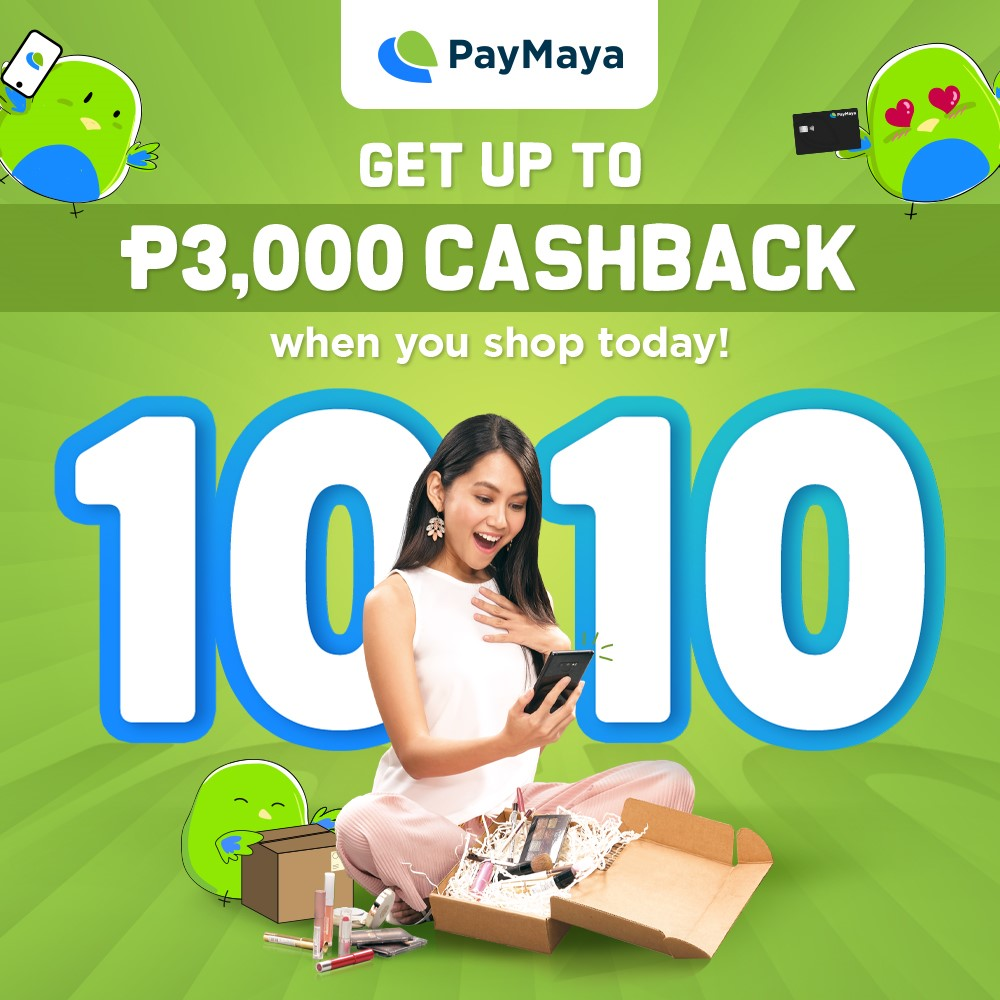 You can get up to 100% cashback for all your PayMaya transactions. Yes, that's 100%. With a maximum of PhP1,000 cashback for October. Plus, you get a bonus PhP500 cashback when you spend at least PhP5,000 total.
That is already PhP1,500 worth of cashback. Just for shopping. So do not be afraid of going crazy during the 10.10 sale. Online shopping will get you rewarded.
Online Tech Stores
Thinking about shopping?
The realme 5 Pro is now available at the realme Official Store in Lazada. It is a quad camera smartphone for under PhP15,000. With the PhP1,500 cashback from PayMaya, that is an offer you cannot refuse. Yes? Do not forget to check that out.
Related Post: realme 5 Pro Unboxing and Specs
Here are more of my favorite tech brands that you can shop at:
This 10.10, shop from the convenience of whereever you are. Without the hassle of traffic. Or lining up. And don't forget to use PayMaya to get cashback up to PhP1,500.
Link: PayMaya Online Shopping Deals
More PayMaya Cashback Deals
But if you are one to enjoy shopping in malls, worry not. You can also enjoy the benefits of Paymaya cashback deals.
Get up to 100% cashback this October for each spend when you pay using PayMaya QR. With a maximum of PhP1,000 cashback for October. Plus, you get a bonus PhP500 cashback when you spend at least PhP5,000 total via PayMaya QR.
In Davao, merchants that accept PayMaya QR Payments include Robinson's, Otterbox, Silicon Valley, True Value, and The SM Store. Find the complete list of PayMaya QR Merchants at pymy.co/QRmerchants.
Link: PayMaya QR Payment Cashback Deals
So go cashless. Enjoy cashbacks and rewards. Just make sure to shop with PayMaya. Shop online and get as much as PhP1,500 cashback. Shop via QR to get as much as PhP1,500 cashback. That is PhP3,000 total in cashback.
Terms and conditions apply for all offers. Visit the PayMaya Deals Page to know the full mechanics for all PayMaya Cashback Deals.
What is PayMaya?
PayMaya is a mobile app that gives you a virtual prepaid card that you can use for online shopping, booking flights, paying for subscriptions and bills, and more.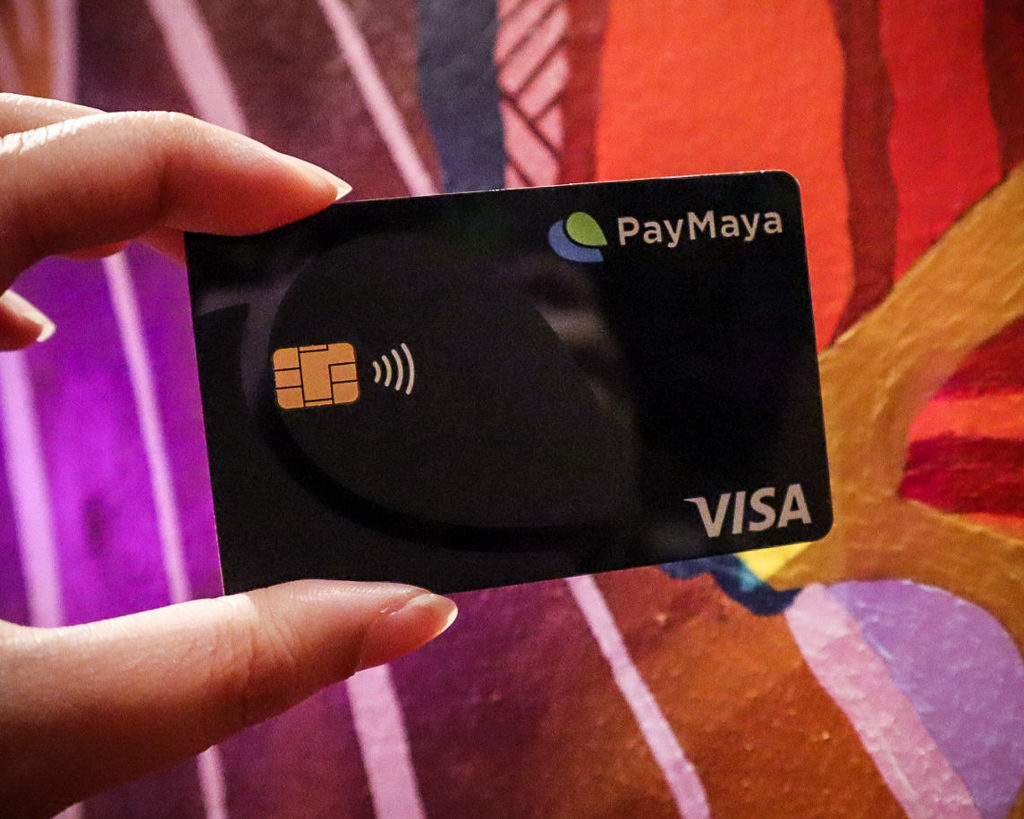 Sign up now. Download the PayMaya app on the Play Store or the App Store now. Sign up using your mobile number. And get a PhP100 bonus.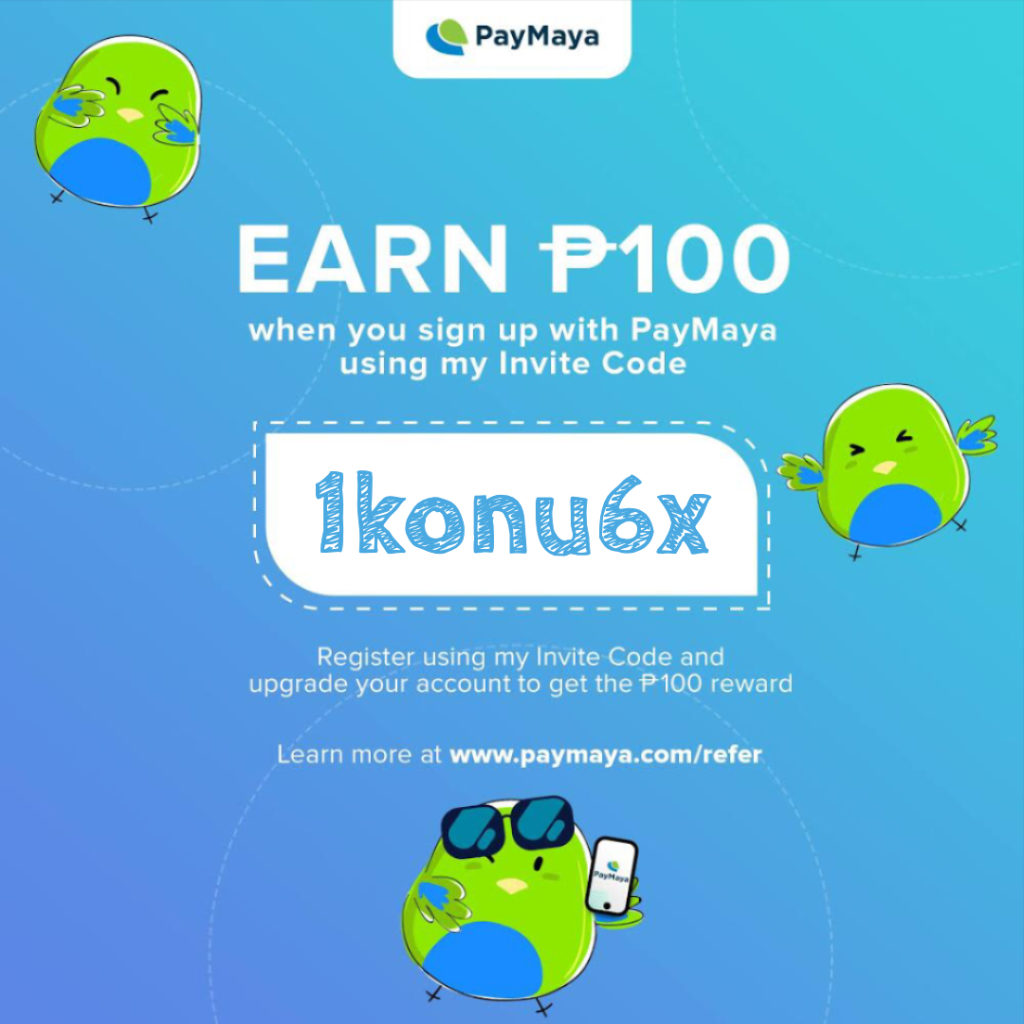 Yes, you get PhP100 just by signing up and using my Invite Code.
Load up via 30 bank partners, transfer funds via the BPI App, or load via 711, and more than 40,000 PayMaya Add Money channels.
You can also use your credit cards and debit cards to load your PayMaya. You can use PayMaya as your virtual card to pay for your purchases. Or you can load up your Lazada Wallet via PayMaya.
To know how you can maximize your PayMaya account, visit www.paymaya.com/deals or follow @PayMayaOfficial on Facebook, Twitter, and Instagram.