Samsung Galaxy FOLD Specs
It's here! The foldable device that we have been waiting for has been unfolded to the public. Check out the Samsung Galaxy Fold Specs, and other details about this new device experience from Samsung.
Samsung Galaxy Fold boasts of having the world's first Dynamic AMOLED Infinity Flex Display, providing its users endless multitasking possibilities. Plus, it comes with Samsung's most versatile camera.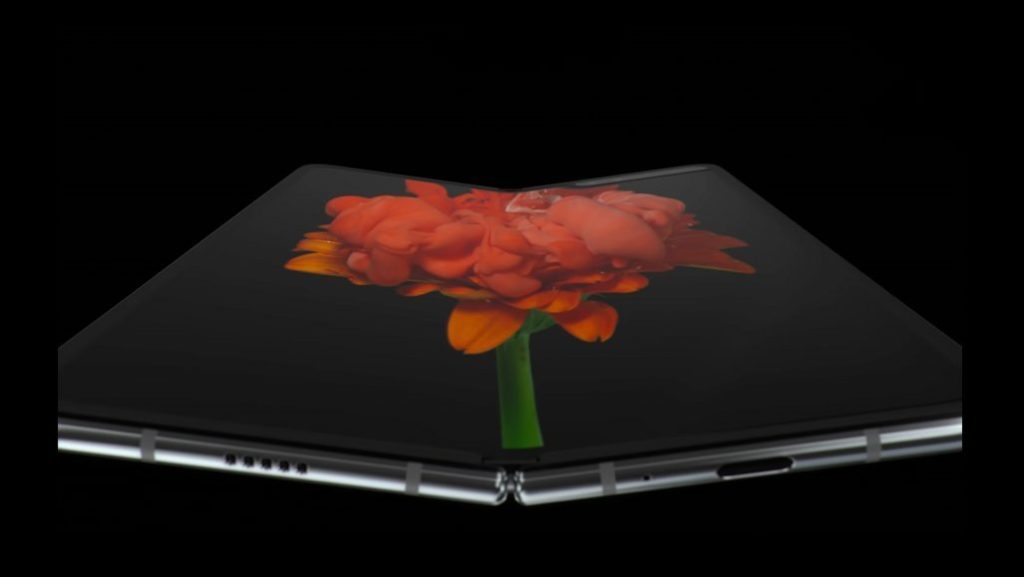 Galaxy Fold is a new foldable device. An entirely new mobile category. It is both a smartphone and a tablet all in one compact, sleek foldable design. It has a 7.3-inch Infinity Flex Display allowing it to fold into a compact device with a cover display. Galaxy Fold gives new ways to multitask: watch videos, play games, browse, get productive… whatever you need to do for a productive day.
Samsung President and CEO of IT & Mobile Communications Division, DJ Koh shares "Today, Samsung is writing the next chapter in mobile innovation history by changing what's possible in a smartphone. Galaxy Fold introduces a completely new category that unlocks new capabilities never seen before with our Infinity Flex Display."
Galaxy Fold's Exciting Features
The internal screen folds using Samsung's invention, a new polymer layer on a display around 50% thinner than that in most smartphones. It allows this new exciting device flexible and tough.
Samsung promises that every part of the Galaxy Fold is beautiful and built to last. From screen to housing, every millimeter of the Fold is an innovation. The fingerprint scanner is located on the side and the two batteries and all components are strategically placed to make the unit well-balanced.
The Fold Experience
Galaxy Fold was designed with multitasking users in mind. It allows the user to have a better, seamless, and stress free experience jumping from one task to another, switching from work to play and vise versa.
Samsung Galaxy Fold

Samsung Galaxy Fold
Fold features a multi-active window display, allowing users to open up to 3 active apps. App continuity is preserved when switching between the cover and main displays.
Versatile Cameras
The Samsung Galaxy Fold is equipped with 6 cameras. It has 1 camera on the cover, 3 on the rear, and 2 in front. You can video call while working or playing your favorite games.
Samsung Galaxy Fold Specs
---
Display
Main display: 7.3" QXGA+ Dynamic AMOLED (4.2:3)
Cover display: 4.6" HD+ Super AMOLED (21:9)
Cover Camera
10MP Selfie Camera, F2.2
Rear Triple
16MP Ultra Wide Camera, F2.2
12MP Wide-angle Camera, Dual Pixel AF, OIS, F1.5/F2.4
12MP Telephoto Camera, PDAF, OIS, F2.4, 2X optical zoom
Front Dual
10MP Selfie Camera, F2.2
8MP RGB Depth Camera, F1.9
AP
7nm 64-bit Octa-core processor
Memory
12GB RAM(LPDDR4x), 512GB (UFS3.0)

*No MicroSD slot
Battery
4,380mAh (typical)*
Fast Charging compatible on wired and wireless
Wired charging compatible with QC2.0 and AFC
Wireless charging compatible with WPC and PM
OS
Android 9.0 (Pie)
Colors
Space Silver, Cosmos Black, Martian Green and Astro Blue (Availability depends on location.)
The Samsung Galaxy Fold is said to be priced at $1,980. That's around PhP99,000.
For moreinformation about Galaxy Fold, please visit http://www.samsungmobilepress.com,news.samsung.com/galaxyor www.samsung.com/galaxy.
Subscribe to my Youtube Channel for gadget unboxing and quick reviews: Youtube.com/DiyosaLIfeTV. Follow me on social media for easy to digest tech updates, news, and information: Facebook Page at fb.com/DiyosaBlogger and Instagram @riajosedavao.