HONOR X7a and MagicBook Launch
Global technology brand HONOR is set to introduce two exciting new products to the Philippine market. On February 22, tune in to the HONOR X7a Launch event. Plus, get to know the HONOR MagicBook X series. 
HONOR X7a Launch
Here is something to look forward to: tomorrow is the HONOR X7a launch in the Philippines.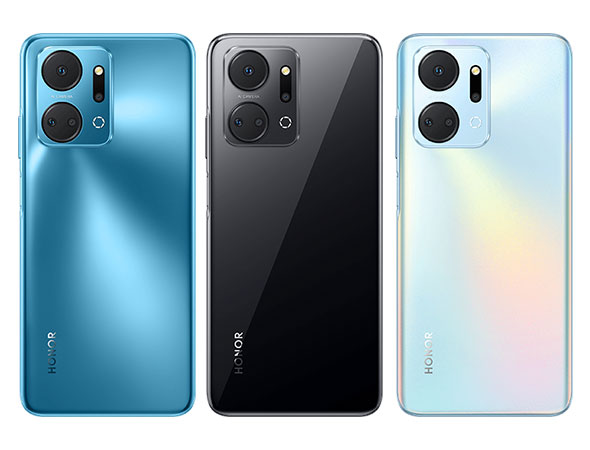 If you loved the HONOR X9a, you will love the soon-to-be-launched HONOR X7a. This new smartphone promises to offer more choices to HONOR fans. The Honor X7a will bring advanced technology to satisfy one key consumer pain point: batteries that die quickly. HONOR X7a can support up to 42 hours of social media browsing on a full charge. It can also support about 42 hours of phone calling or 29 hours of music streaming. 
The cell of HONOR X7a comes with a higher energy density and a reduced thickness. These contribute to the long battery life and the slim form factor of the device. The battery is capable of maintaining above 80% health even after three years of use. This is exceptional longevity making sure HONOR X7a users will be able to use their units efficiently for a long time.
HONOR VP for Marketing Stephen Cheng shares "We are really excited to be introducing our new devices in the market, an affordable smartphone with 3 days of battery life and our line of laptops that will complete the HONOR ecosystem."
Related Post: ANDROID GADGETS
HONOR MagicBooks
Two HONOR MagicBook X series laptops will also be introduced on February 22. HONOR MagicBook X14 and X15 both promise to deliver superb performance and a seamless user experience. For work and play.
Both HONOR MagicBook models support multi-screen collaboration. This function allows users to multi-task between different devices. Users can also seamlessly connect their smartphone with the laptop.
It has a handy fingerprint reading power button that enables instant access when starting up. This is a more secure and effortless login experience for MagicBook users.
Watch the Launch
Want to know more? Tune in to the HONOR MagicBook X Series and HONOR X7a Launch. It will be tomorrow, February 22, 2023. Watch it live via the HONOR Philippines' Facebook Page. Check this link:  HONORX7a and MagicBook X Launch Event and the event hashtags: #HONORX9a5G #HONORX7a #HONORMagicBookX.
Make sure to buy your Honor gadgets only from Official HONOR Stores. Online, you may buy from HONOR Lazada Store at this link. Or from the HONOR Shopee Store at this link.
Visit HONOR's website hihonor.com for more information and announcements. Follow their social media platforms: Facebook at fb.com/HonorPhilippines, Instagram @honorphilippines and TikTok: @honorphilippines. 
Subscribe to my Youtube channel at youtube.com/DiyosaLifeTV for unboxing videos of smartphones and gadgets. And follow me on social media fb.com/DiyosaBlogger on Facebook, @riajosedavao on Instagram, and @riajose on Twitter for updates on new gadgets, tech news, sale alerts, and more.